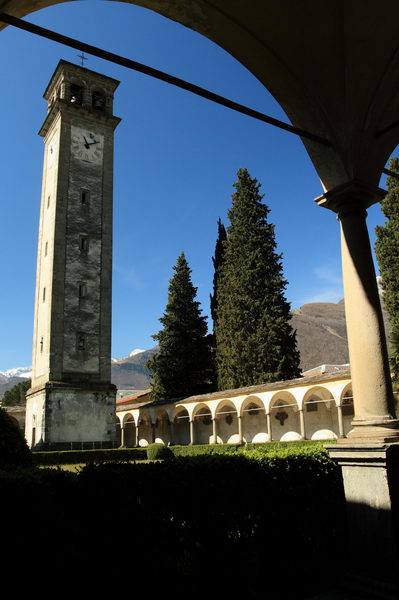 The origins of the church date back to the 5th century.
It is probable that towards the 9th century, with the organisation of parishes, a new church was established.
It was already dedicated to San Lorenzo in 973; in 1042 it was called parish and in 1098 basilica. The first dean appeared in 1016.
Enlarged in 1107, a fire in 1537 destroyed the oak roof. It was rebuilt the following year, enlarged towards the choir in 1719, the vaults were rebuilt, and the majestic granite columns were added.
The pictorial decorations, in elegant baroque, are by Filippo Fiori and Giovanni Maria Giussani of Como. It was restored between 1887 and 1889 under the guidance of the architect Carlo Maciachini.
Of great interest are the paintings by Pietro Ligari (1738) in the second chapel on the right and by Giuseppe Nuvoloni (1657) in the chapel of Sant'Antonio di Padova, seat of the Laurenziana Choir. Nuvoloni is also the author of the paintings and frescos in the dome.
A wooden crucifix of the 1500's is on the lateral left-hand altar.
In 1966 the Balbiani Vegezzi Bossi organ with 2500 pipes was placed on the counter-façade.